Roman Catholic High School's hybrid instructional model allows students to safely access our rigorous college prep model — in person, and from wherever they call home.
We've split class sizes in half, alternating students' days learning virtually and in person. When on site, students interact wearing masks and practicing social distancing in sanitized workspaces.
While at home, students engage directly with teachers using the latest technology to receive high-quality, independence-building instruction online.
Full COVID-19 safety protocols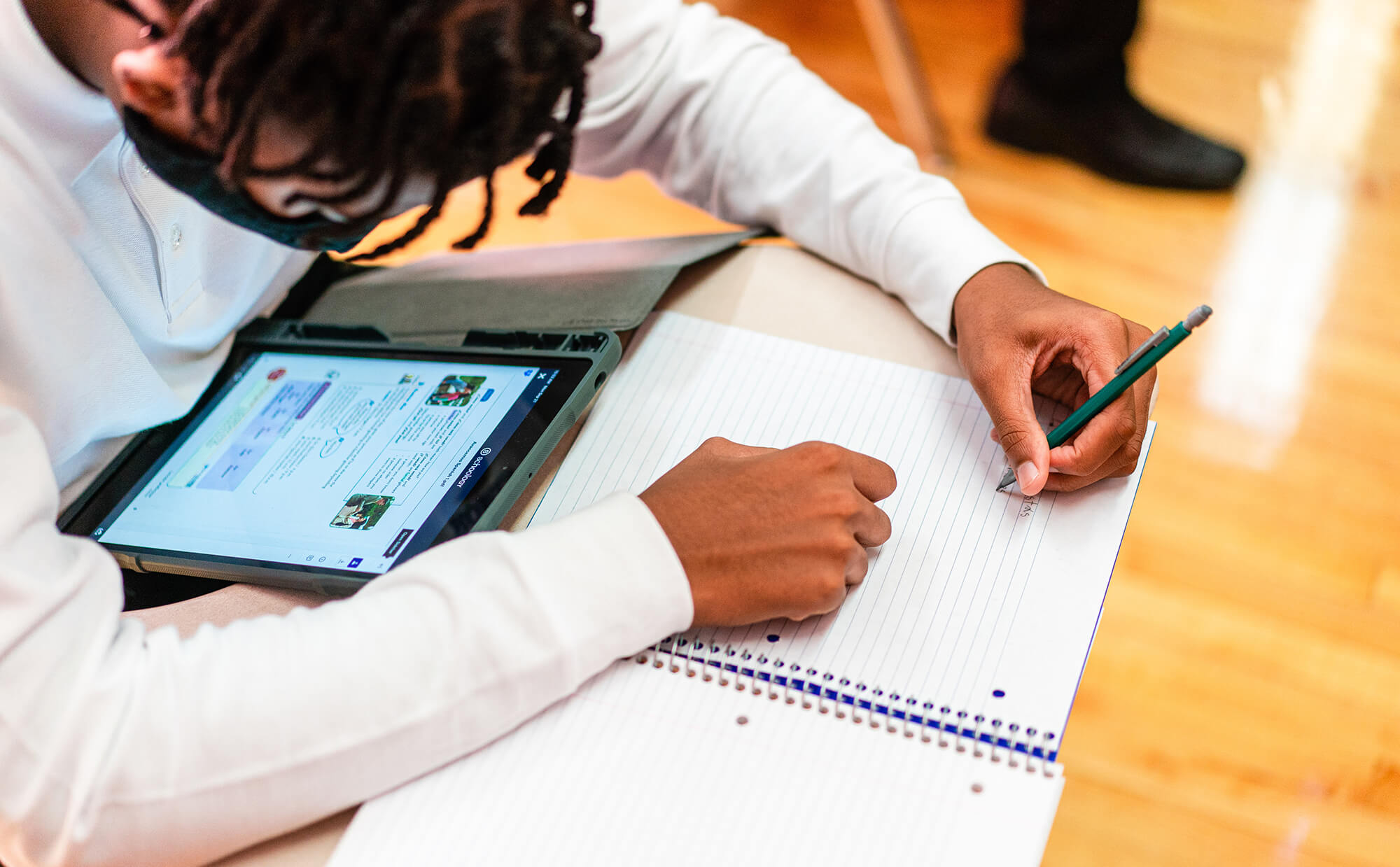 Advanced teaching technology
Our one-to-one iPad program pairs each student with his own iPad — building personal responsibility, and granting easy access to classes online. On site, cutting-edge cameras capture teachers' lessons and notes in real time for more engaging virtual learning.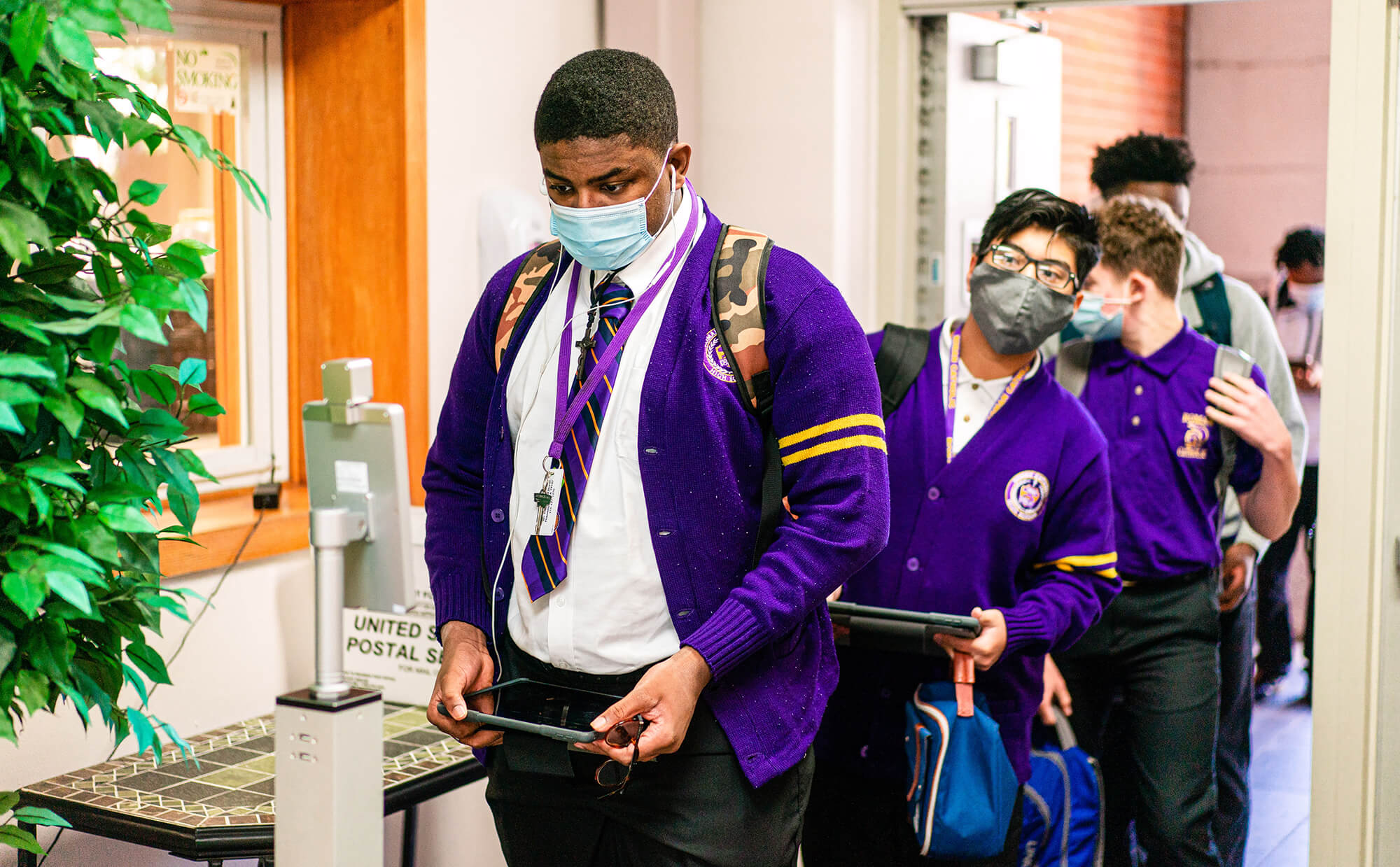 Adapting the Roman experience
In addition to our athletic department's return-to-play protocols, our Student Affairs Office is working closely with club moderators to ensure students can continue connecting safely. Contact us to learn more about a specific event or activity.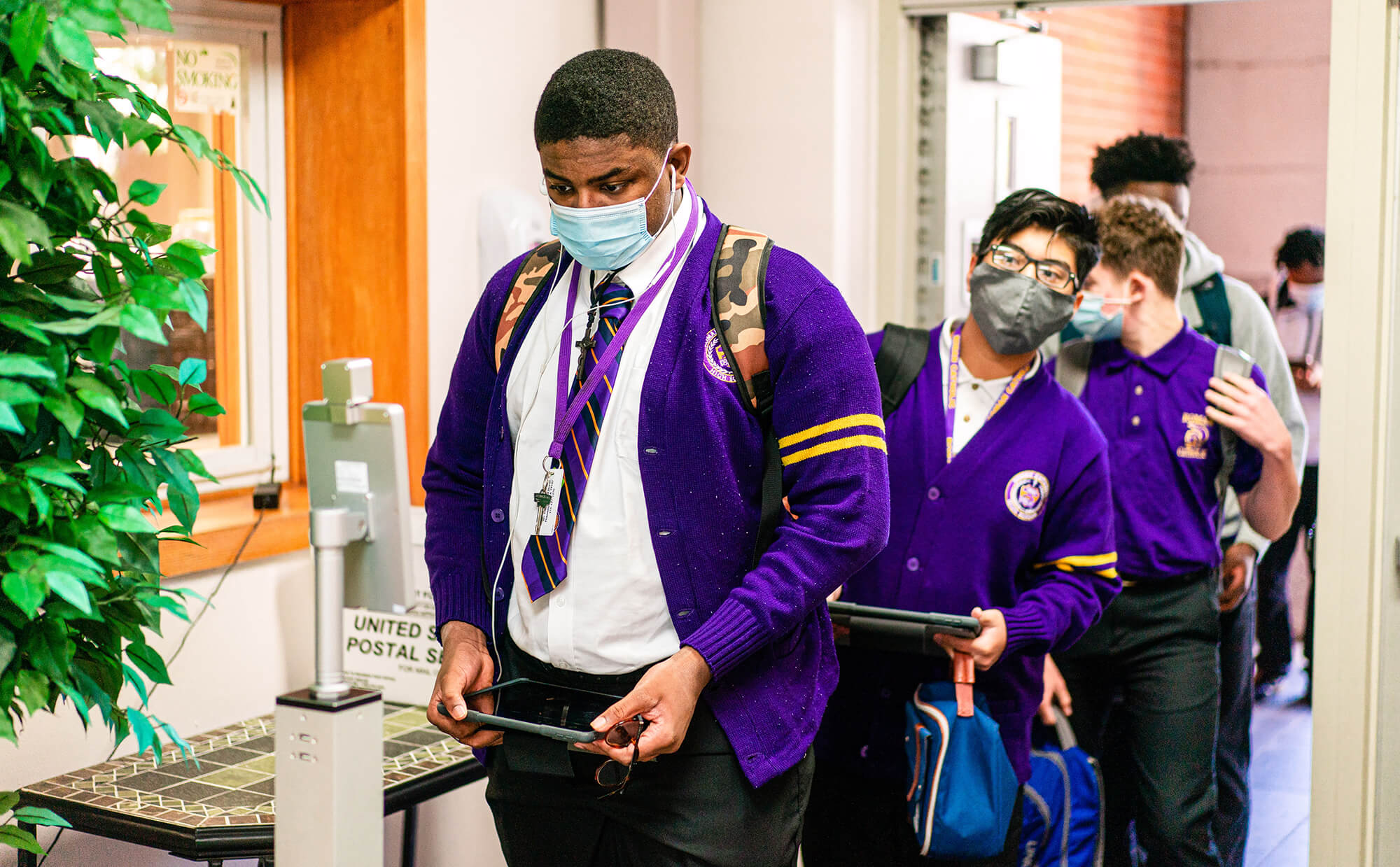 Learning at home —

from over 90 different zip codes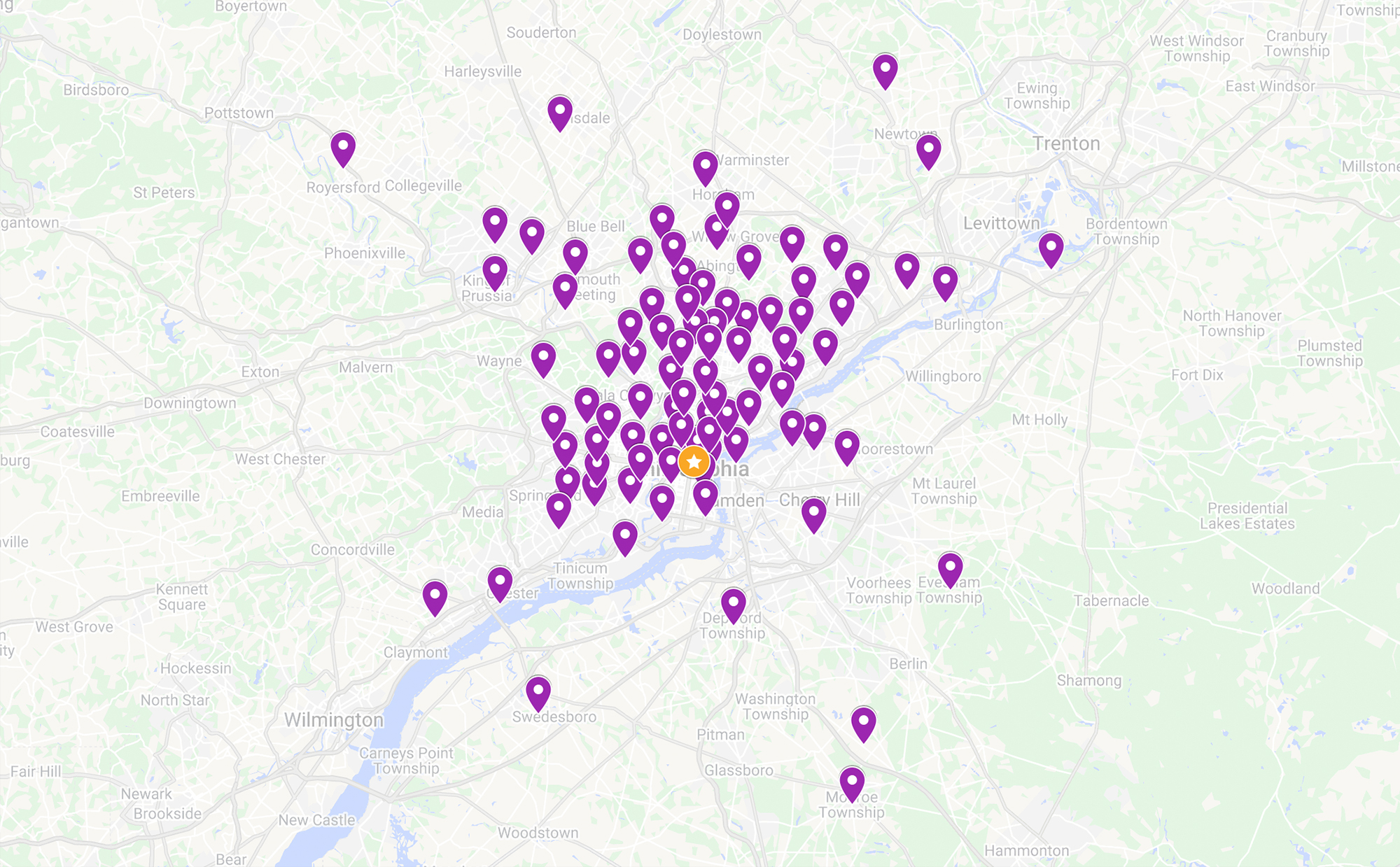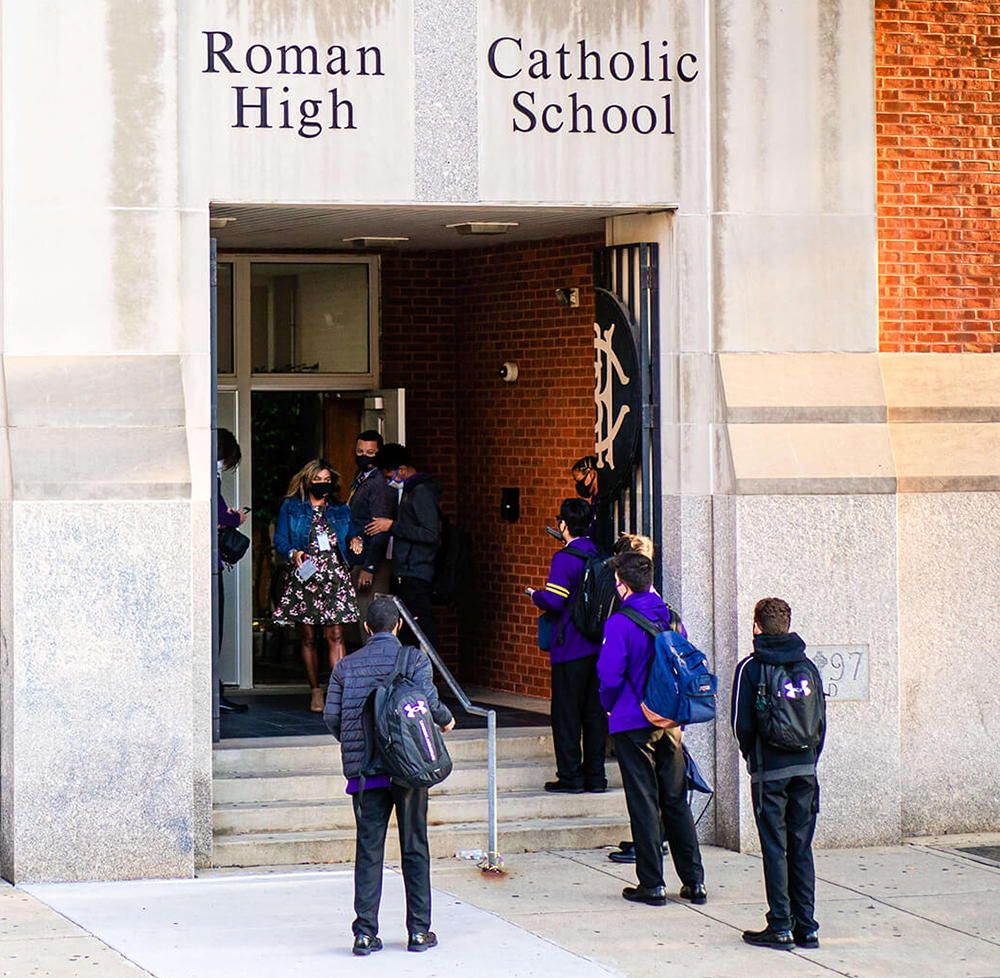 1890 Building
Built on tradition, our campus hub prepares students for the future. Explore our gym, chapel, world language lab, and more.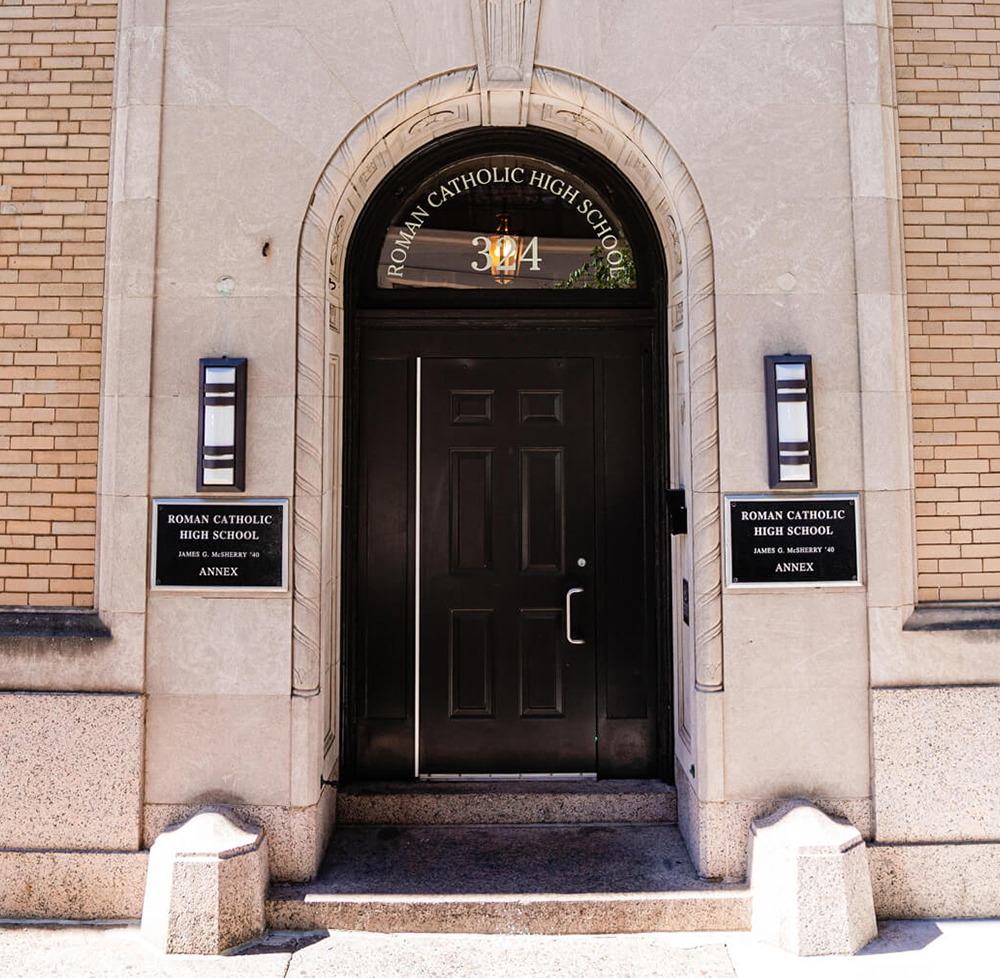 McSherry Annex
Discover our modern wellness center, designed to educate the whole person — plus the Great Room and Advancement Lobby.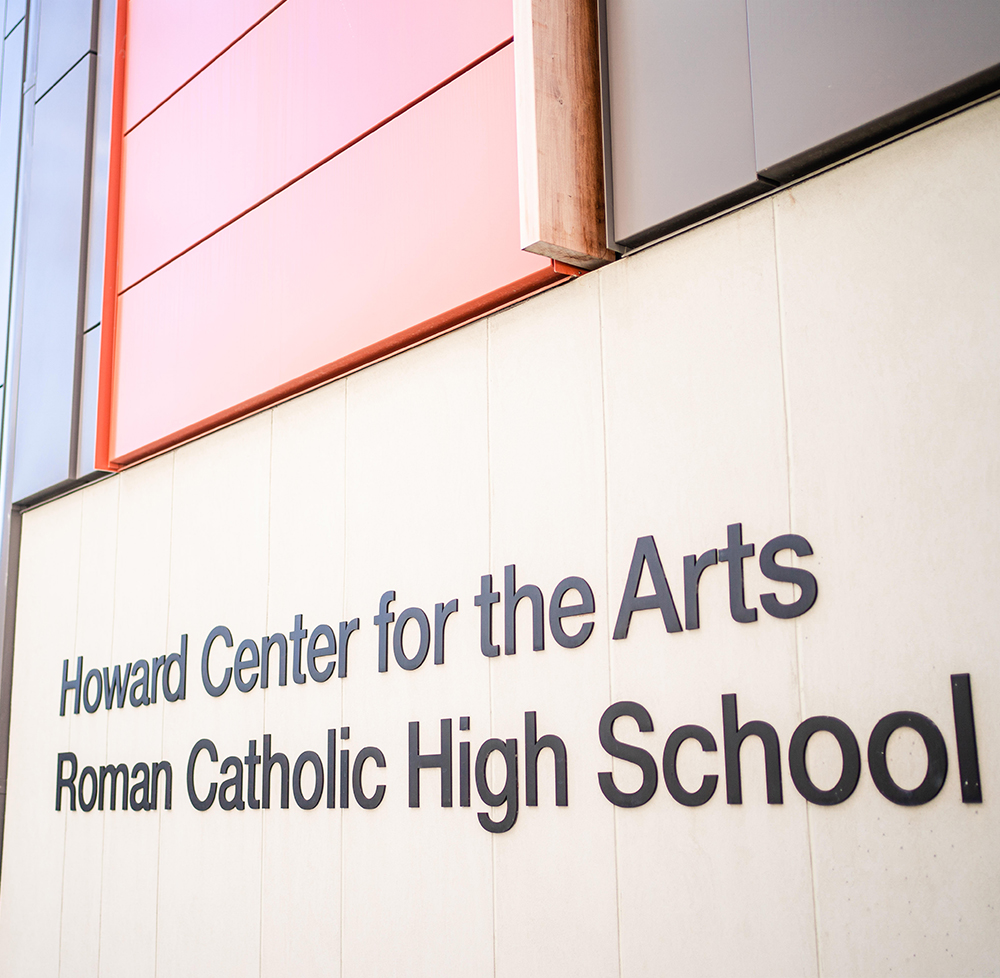 Howard Center
Tour the cutting-edge home of our Fine and Performing Arts program, including a black box theater and ceramic studio.
I'm really happy with how Roman has handled hybrid learning. It feels safe for faculty, staff, and students, and I'm still getting a quality education.

Roman's hybrid model makes me feel ready for colleges and universities with similar class schedules.

Even with half the normal class sizes in person, I'm getting more than a full education.
Find your son's place at Roman
Reach out to our admissions team for details about seeing our campus in person, exploring our curriculum, and enrolling your son.
CONTACT ADMISSIONS