Located just off Philadelphia's Avenue of the Arts, the recently built Howard Center reflects Roman's ongoing commitment to the fine and performing arts. Complete with a dedicated ceramics studio and space for drama and mixed media education, the building provides room to practice, perform, and exhibit a variety of creative work — empowering students to find their voices and fuel their careers.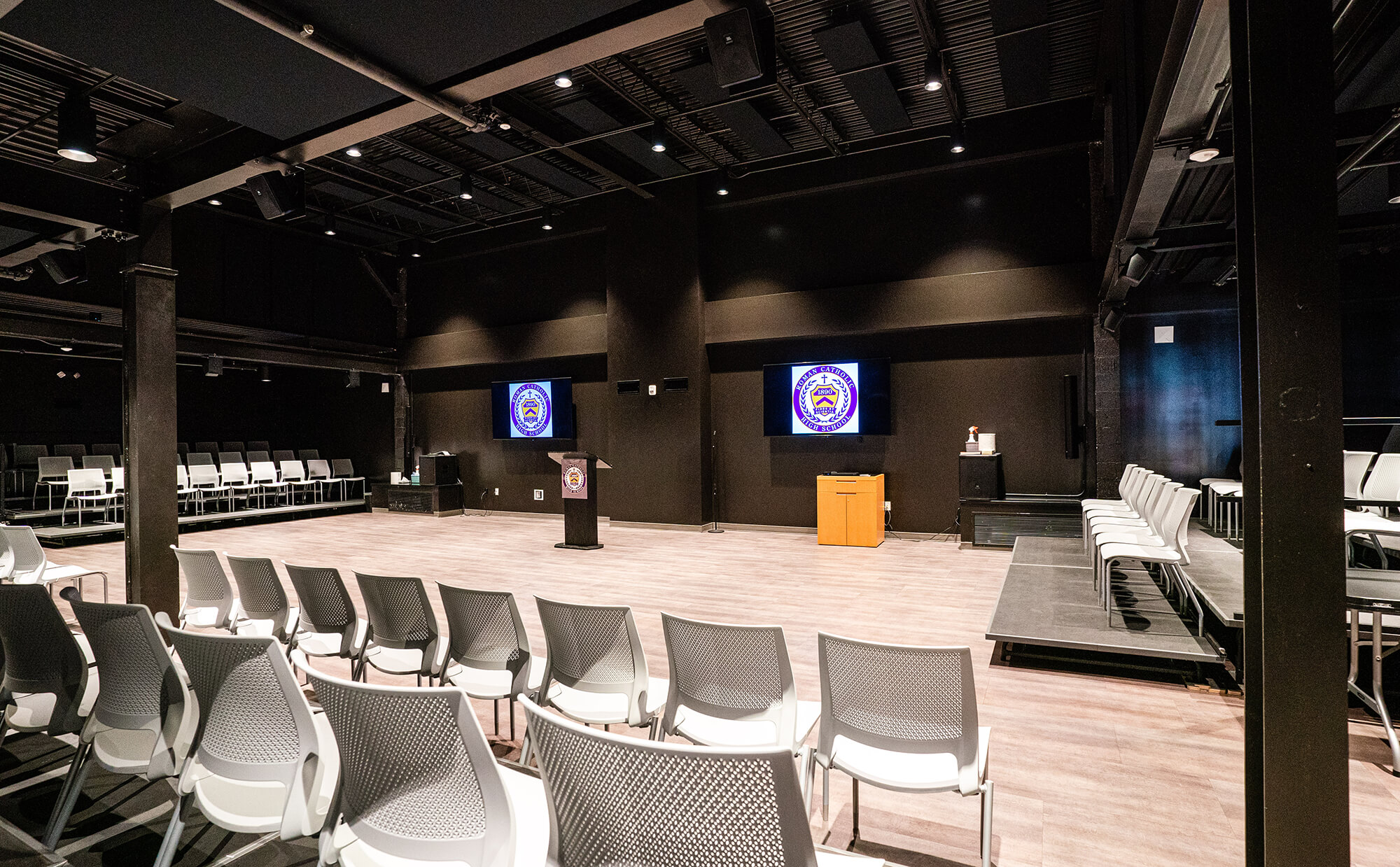 Black box theater
This state-of-the-art space hosts high-profile performances and events including past national productions of Faustina: Messenger of Divine Mercy, performances by the U.S. Army Field Band, Christmas concerts, and more.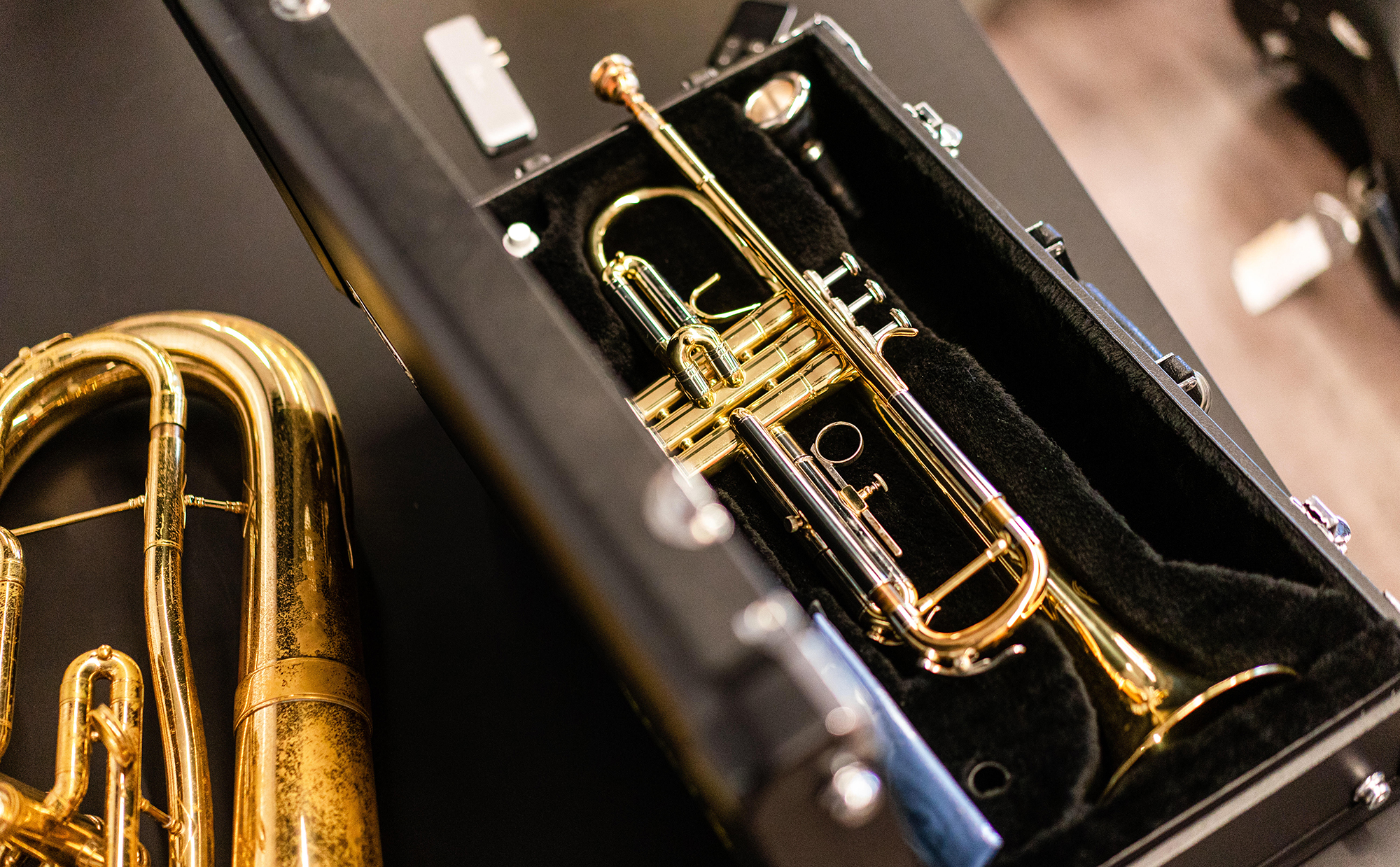 Band room
This soundproof, acoustically engineered practice space is home to Roman's four-year music program, which hosts 65 students on music and choral tracks in partnership with the music organization Play On Philly and University of the Arts.
VIEW THE SPACE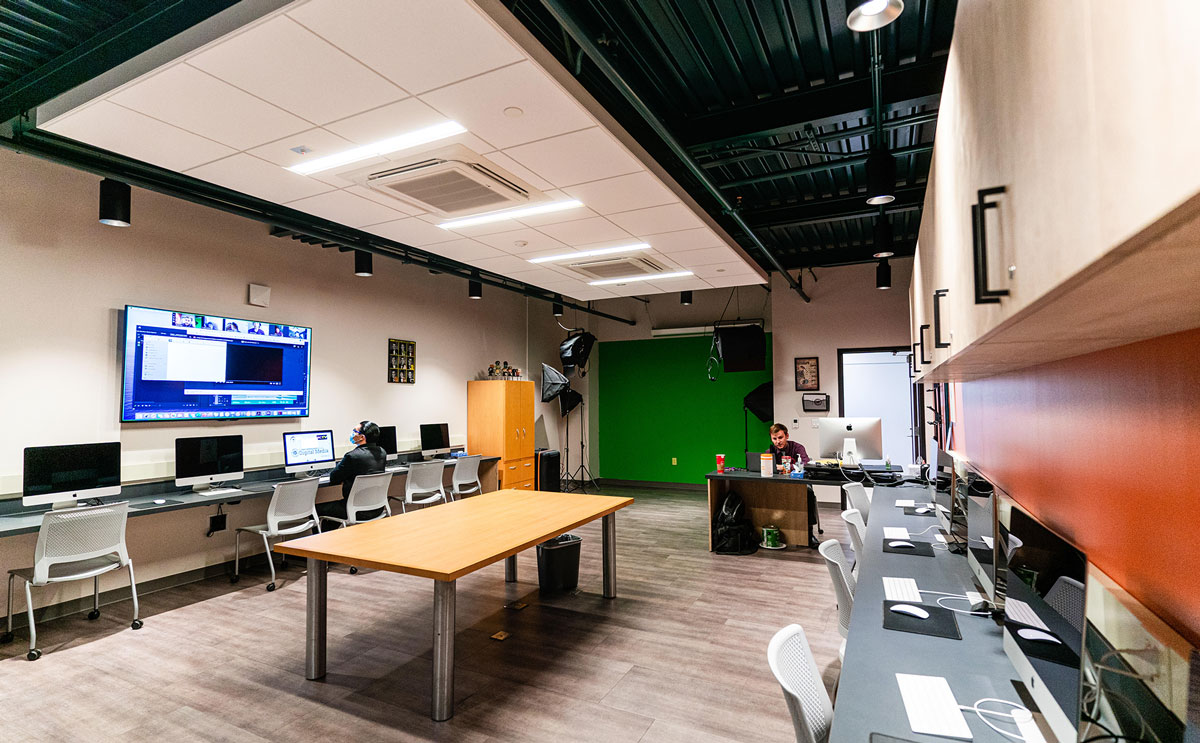 Digital media lab
Photography and videography students use this space's high-performance Mac computers to edit and refine their work.
VIEW THE SPACE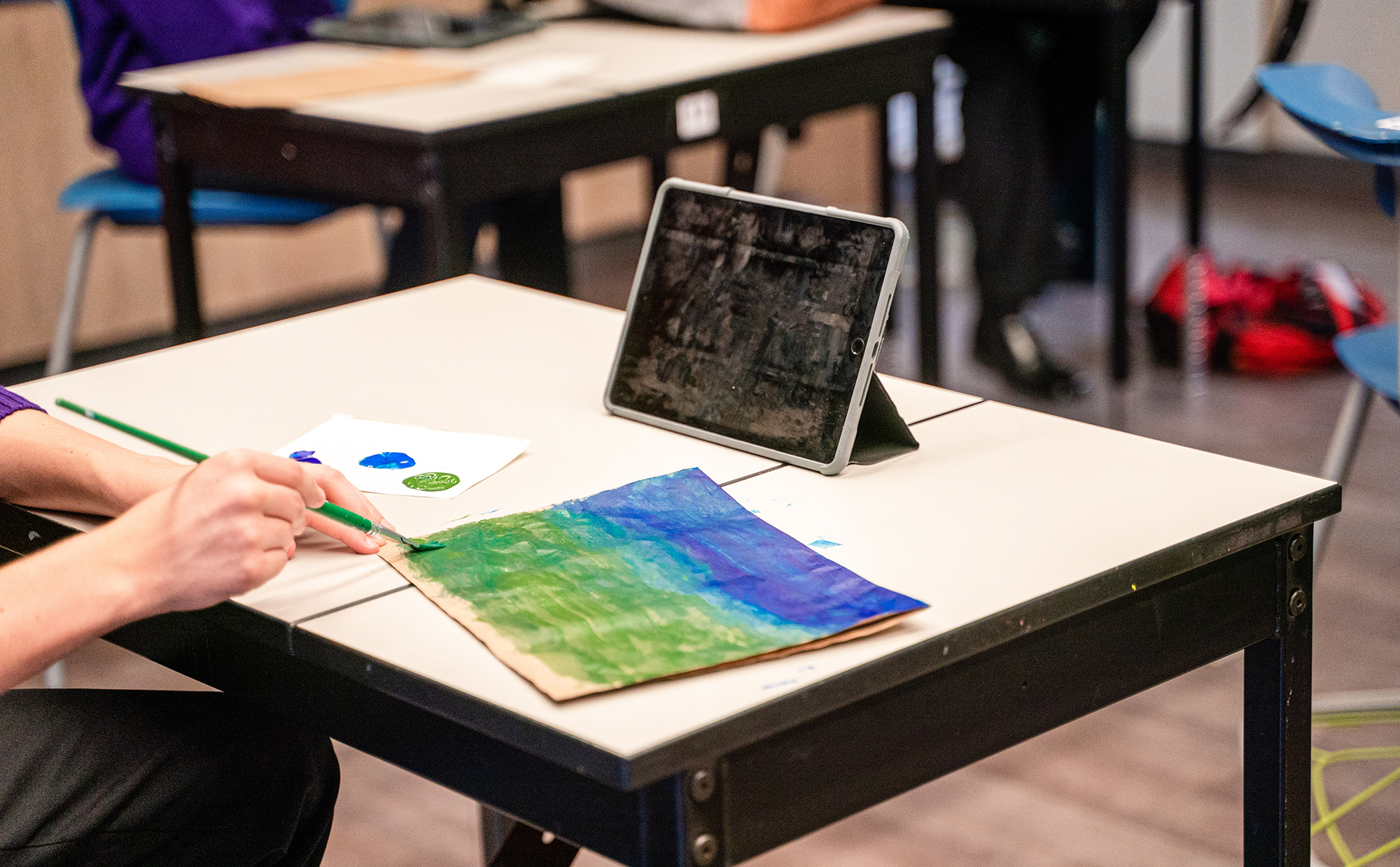 Art studio
This dedicated facility provides comfortable seating and ample space for growing artists to explore their creative visions. Roman's arts program leverages a 25-year partnership with the Pennsylvania Academy of the Fine Arts, plus collaborations with Studio Incamminati and the Philadelphia Museum of Art.
VIEW THE SPACE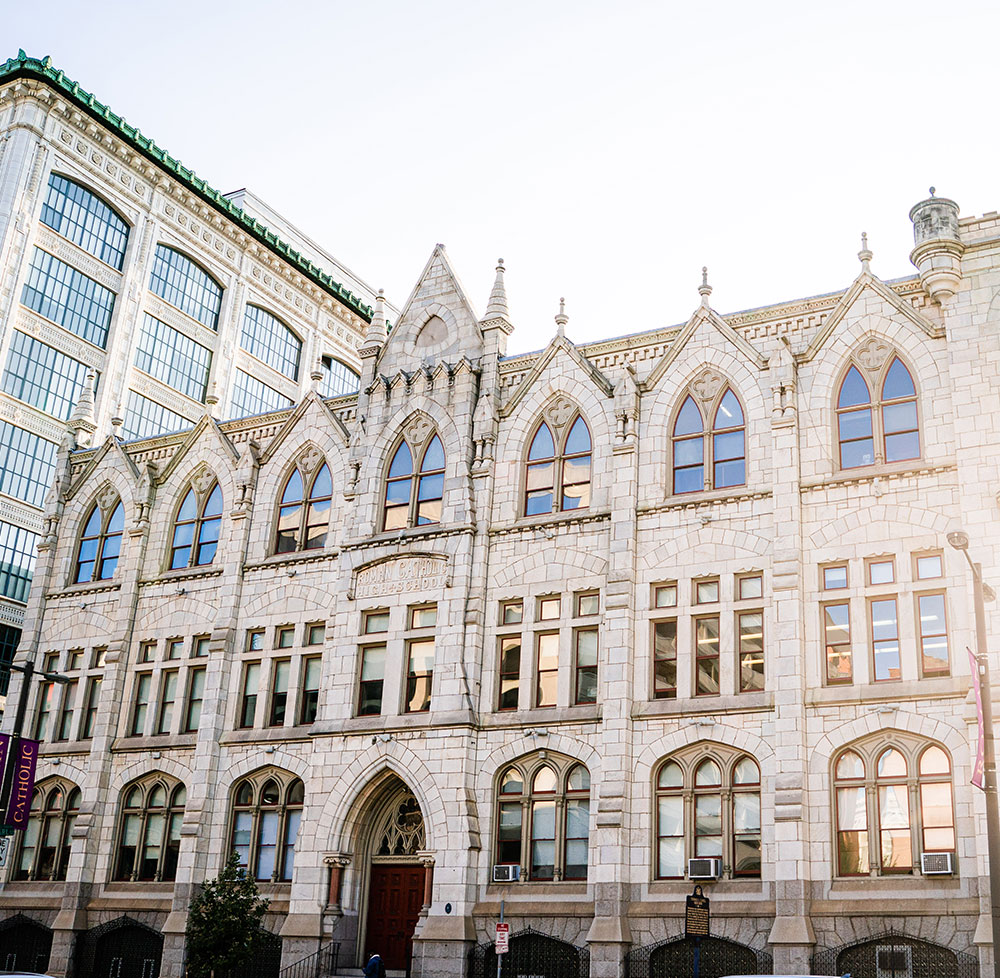 Built on tradition, our campus hub prepares students for the future. Explore our gym, chapel, world language lab, and more.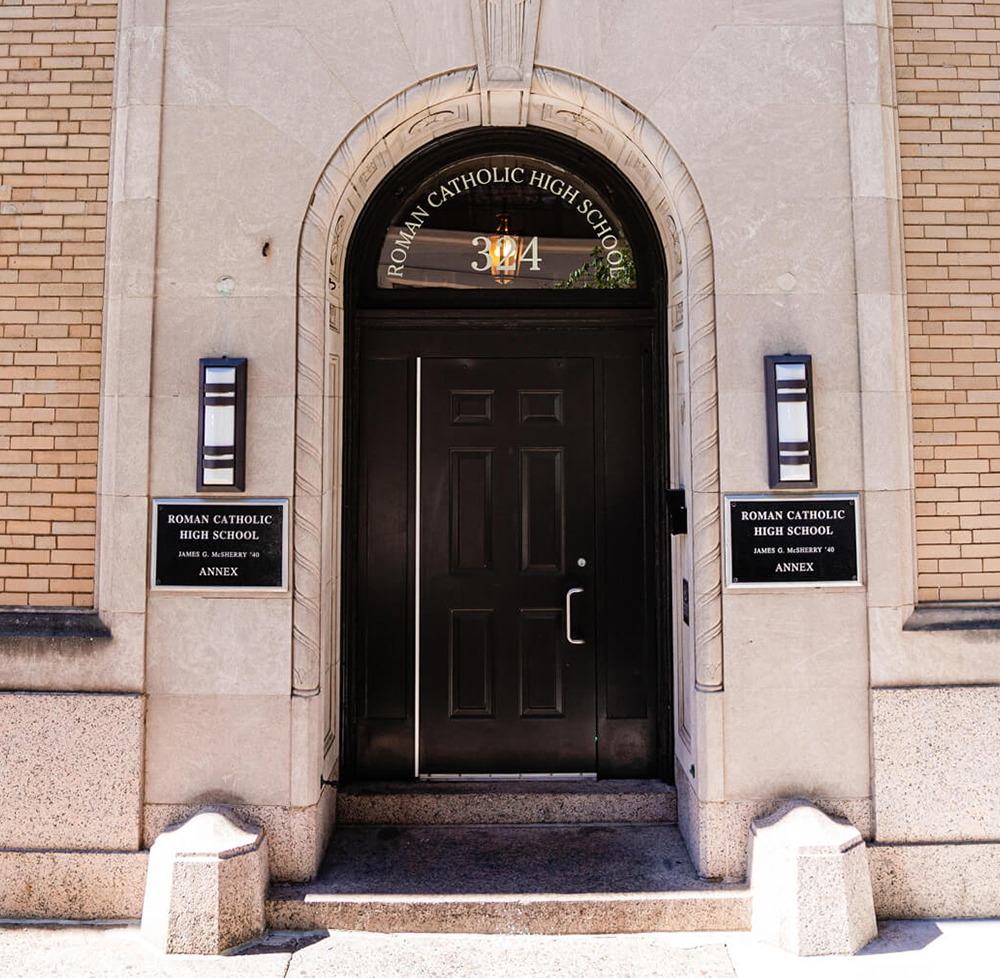 Discover our modern wellness center, designed to educate the whole person — plus the Great Room and Advancement Lobby.
The new Howard Center showed me how much Roman cares about the arts and music.

My favorite part of the music program is the new soundproof rooms. It's a quiet place where I can learn to perfect my craft.

In many educational institutions, when budgets are tight, the arts are the first programs to be cut or eliminated. But at Roman Catholic, our mission is to educate the whole person.
Find your son's place at Roman
Reach out to our admissions team for details about seeing our campus in person, exploring our curriculum, and enrolling your son.
CONTACT ADMISSIONS