Discover the school that gives young men the certainty to succeed. With rigorous academics and over 25 student clubs at our secure city campus, Roman Catholic High School empowers college-minded students to achieve more.   
Join us at an upcoming admissions event to envision your son as a Cahillite — and a future collegian.  
FIVE WAYS TO SPARK YOUR SON'S COLLEGE JOURNEY
Tour the campus steeped in Philadelphia's commerce and culture. Meet the team that will equip your son for college success. And find out if your family qualifies for merit-based aid.
We're welcoming young men and their families to experience Roman firsthand at five events: our Discovery Day, Fall Open House, Scholarship/Entrance Exam, Universal 7th Grade Visitation Day, and Spring Open House.
SIGN UP FOR DISCOVERY DAY
Bring your 6th, 7th, or 8th grader to join a chemistry lesson in our STEM labs, or shoot hoops in our gym. Choose from three experiences highlighting academics, athletics, or activities.

SAVE YOUR SPOT  

ATTEND THE FALL OPEN HOUSE
Tour our historic grounds while speaking with staff and administrators — as well as young men who made the choice to become Cahillites themselves.

REGISTER NOW  

TAKE THE SCHOLARSHIP/ENTRANCE TEST
Some parents do not realize their child could qualify for merit-based aid. Sign up for one of three scholarship/entrance test dates to find out how much your son could be eligible for.
As part of registration, you'll be asked to create a free account. You can continue to use this account should you choose to pursue admissions at Roman. We find that many, many families do.

SIGN UP FOR THE TEST  

JOIN THE UNIVERSAL 7TH GRADE VISITATION DAY
On this common visitation day, all Archdiocese of Philadelphia high schools open their doors to 7th graders from across the metropolitan area.
Sign your son up to experience a day in the life of a Cahillite — complete with sample courses, lunch in the cafeteria, a pep rally, and the chance to meet current students.

GET REGISTERED  

REGISTER FOR SPRING OPEN HOUSE
Join us to experience our bustling city campus firsthand. Participants take part in a guided tour of our cutting-edge facilities, plus conversations with our college-focused faculty, staff, and current Cahillites.

RESERVE YOUR SPOT  

I could not be happier with my son's education at Roman. They're invested in my son's educational experience as well as his growth as a Catholic man in Philadelphia.

RCHS embodies the idea that each boy has limitless potential, and they are supported in whatever they need to reach their goals.

Top-notch academics and athletics. I can't wait to see what the rest of my son's high school years have in store for him!

My 11th grader has grown and matured so much. He is striving to complete his assignments and assist his peers and teachers, and his grades have improved dramatically.

The extracurricular activities like sports teams, drama clubs, and student government helped me become more confident and outgoing.

[Roman] provided me with a challenging academic environment, a supportive faith community, and opportunities for personal growth.

The curriculum was rigorous, yet the teachers were always willing to offer extra help and support when needed.
REAL-WORLD COLLEGE PREPARATION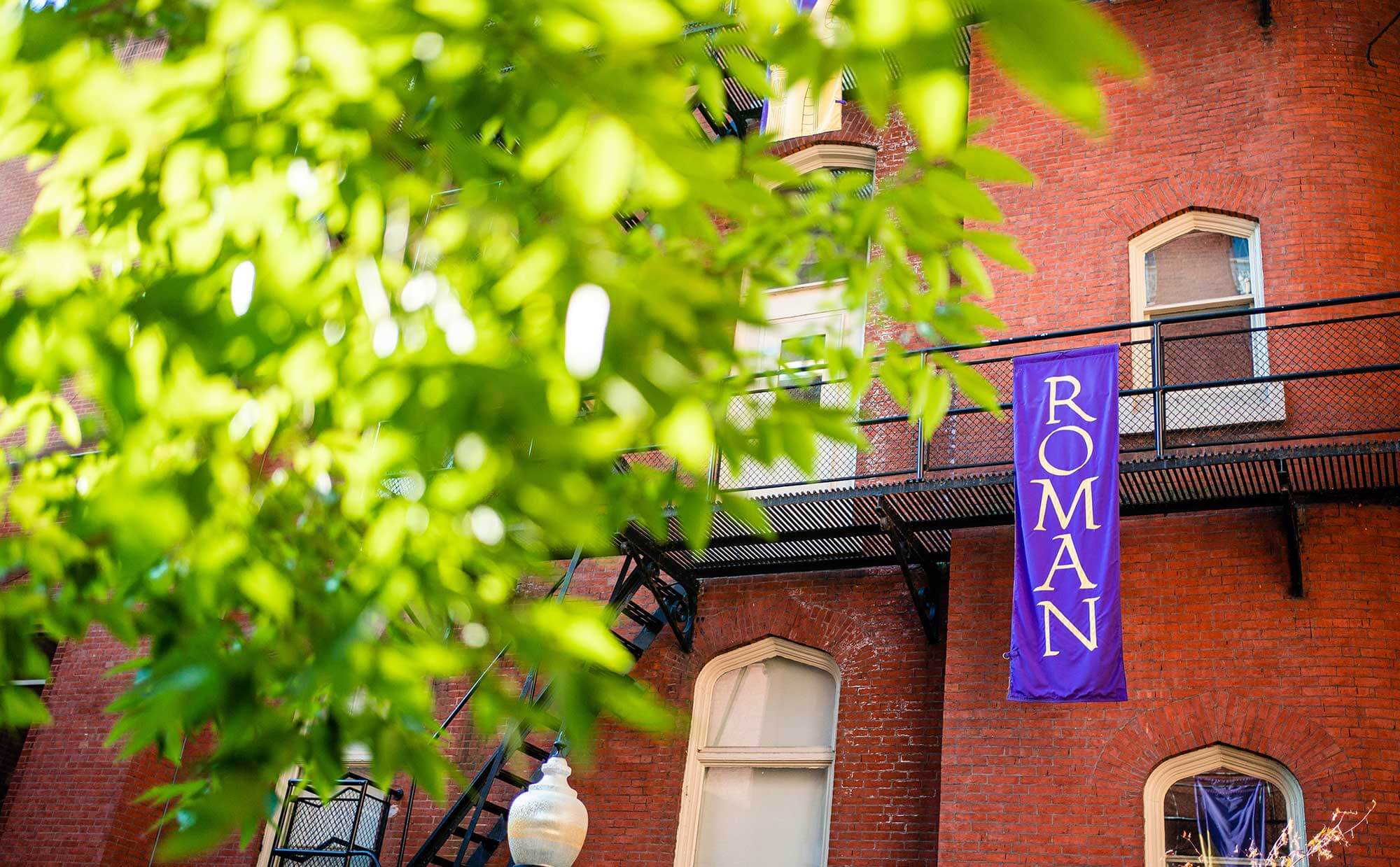 TALK TO ADMISSIONS
Need more information about upcoming Roman events or the admissions process? Our team is here to help.

CONTACT US